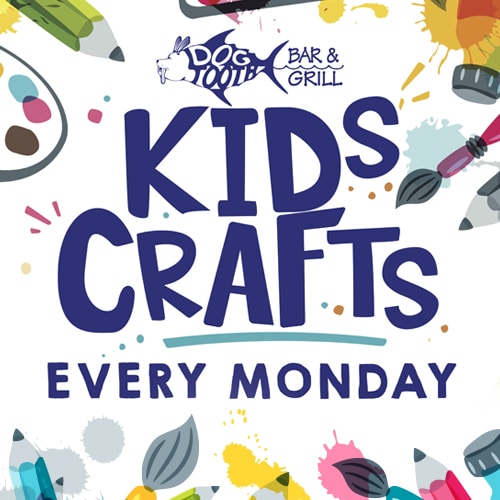 Dogtooth Kids Crafts
Do it for the kids! Every Monday, all summer long, come from 11AM to 12PM for our Kids Crafts in our outdoor dining area. Pricing varies per class!
6.19 – Bird Feeders: It's warming up and our feathered friends are out to play! Meet us at Dogtooth to make them a snack this summer with a pinecone bird feeder. Ticket price is $10 & includes all supplies.
6.26 – Kids Bracelet Making w/ The CM Collective
7.3 – Bubble Painting
7.10 – Coffee Filter Butterfly
7.17 – Sand Art: Create your own colorful Sand Art! Bring your own recycled bottle, jar or clear container to make a rainbow masterpiece!
7.24 – Fake Snow: We are making snow at the shore for Christmas in July!
7.31 – Coffee Filter Butterfly
8.7 – more details to come
8.14 – more details to come
8.21 – Kids Bracelet Making w/ The CM Collective
8.28 – Popsicle Stick Picture Frames